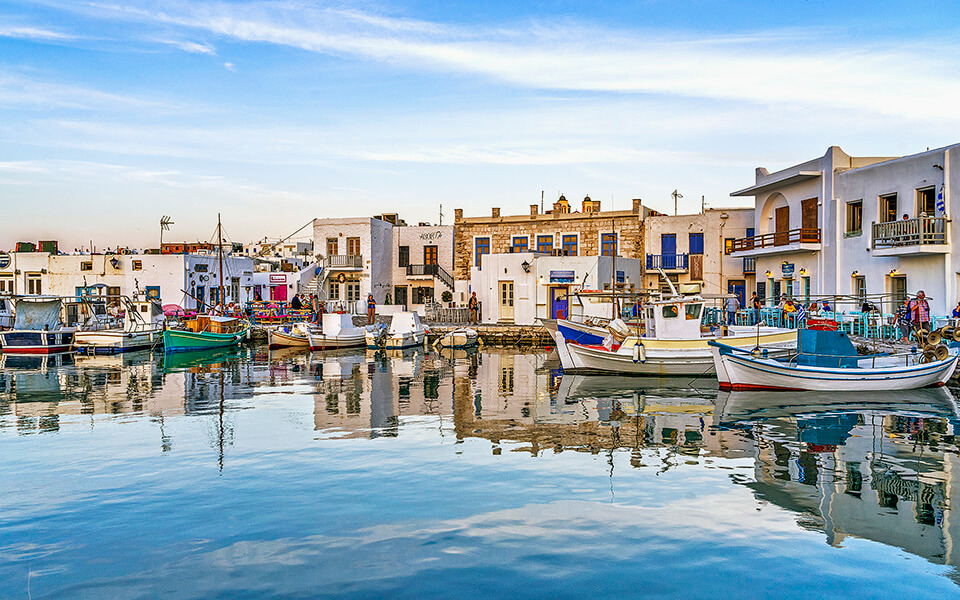 ---
Paros is definitely one of the islands that one should visit during a vacation in Greece or a tour of the Aegean islands. This rather tiny island is part of the Cyclades island group and it is known all over the world for its quaint villages and ports, its traditional Cycladic architecture and of course its many gorgeous beaches – Kolymbithres is one of the most famous in Greece – it's no wonder then that it is one of the top tourist destinations in Greece and Europe in general.
The problem with islands however, especially really small ones such as Paros, is the fact that they can be a little bit difficult to reach. They are after all isolated and rather secluded by their very nature. Thankfully, since Paros is so popular with tourists, Greek and international alike, it is relatively easy to get to it, provided of course one knows how. So, let's see the best ways to get to Paros.
You can get there by plane
There is an airport on the island of Paros, which means that you can easily fly there. There is a catch however: the airport is not international. What this means, is that if you are visiting from abroad – and if you are reading this then it's safe to assume that you are – then it is impossible to get a flight directly from your country to Paros.
The good news however is that during the summer months and especially during the high season (July – August) there are multiple flights daily from Greece's biggest airports (Eleftherios Venizelos in Athens and Macedonia in Thessaloniki) to Paros. In other words, all you need to do is get to Thessaloniki or Athens and from there you will be able to fly to Paros. The flight from either airport lasts less than an hour.
You can get there by ferry
The other way to get to Paros is of course by ferry. Ferries to Paros leave from the port of Piraeus in Athens and from other islands of the Cyclades island group, including Mykonos and Santorini. Mykonos and Santorini actually have international airports so you could catch a flight to those islands, spend a few days there – they are both really worth checking out – and then take the ferry to Paros. The ferry trip should last a few hours, more than two, but its duration depends on the island you will be sailing from.
Should I book tickets?
It goes without saying that it is possible to book both plane and ferry tickets to and from Paros well in advance of your trip. If you intend to fly there through Athens or Thessaloniki, then you should definitely book your tickets as soon as possible in order to get cheap fares and to ensure that you will actually find a place on the plane, because can get a bit hectic when it comes to flights to and from Greek islands during the summer months.
If you intend to travel there by ferry, then you should have no problem finding tickets, since boats for Paros leave on a daily basis from other island of the Cyclades. It should be noted that you should buy your tickets early if you intend to get to Paros around the 15th of August because that's the time when most Greeks leave for their summer vacations.