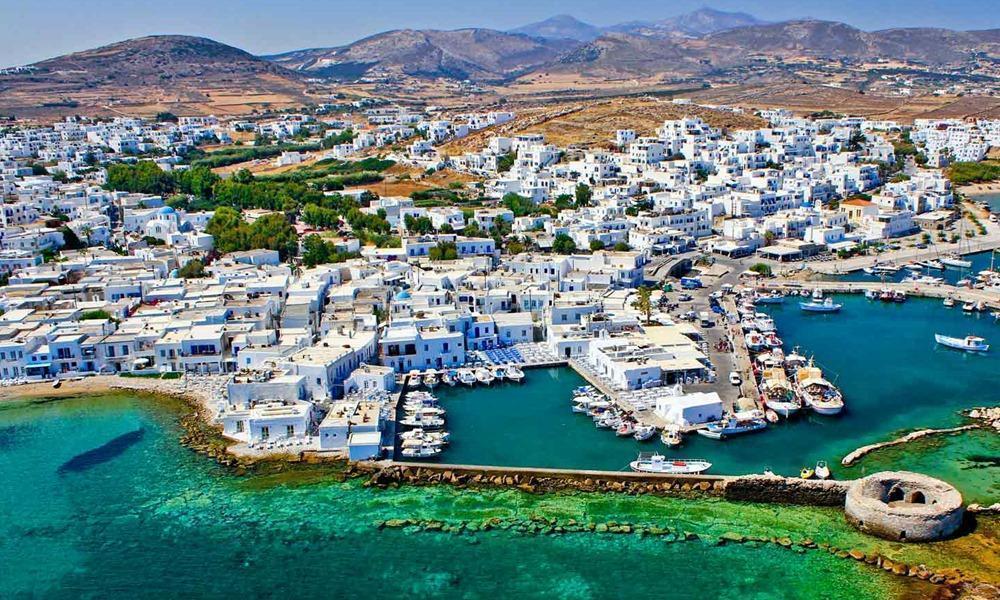 ---
What to do in Paros during your vacation
Paros is one of the most popular tourist destinations not only in Greece, but the Mediterranean Sea in general. This rather tiny island in the Cyclades island group is visited by hundreds of thousands of people from all parts of the world each year and they all leave completely mesmerized and in love with it. Paros is known for its natural beauty and traditional character. It's one of the few islands in Greece that despite having a more classic and laid back character, can also offer a lot of fun activities and places to explore to its visitors. Let's see what you should definitely see and do during your vacation in Paros.
Explore the old town of Naoussa!
Naoussa is the island's largest town and it's also where most tourists choose to stay. However, most visitors choose to stay within the confines of their resorts and hotels or they spend their time on the many gorgeous beaches of Paros and they don't take the time to explore and appreciate the old town area of Naoussa. This small town is full of beautiful, traditional architecture and quaint cafes hidden within cobbled alleyways. You will also find many white-washed and blue domed churches that the Greek islands are famous for there. Take your time and explore Naoussa, because one can't say that they have visited Paros unless they have walked through the old town area of Naoussa. You can also rend a car and discover the other towns and villages of the island.
Enjoy some water sports and other fun activities
Since every summer vacation should be as memorable as possible, it should act as an opportunity for one to things that they wouldn't normally do. The Greek islands are known for offering a lot of opportunities for people to participate in water sports and other fun water related activities. Paros is famous for its water sports scene. It is one of the favorite destinations of surfers and windsurfers from all over the world, in fact, it used to be the venue of the world championship of wind surfing for several years. But even if you are not into surfing, you can still have fun. Experienced instructors are there to help you enjoy a wide variety of activities, including water-skiing.
Take a boat tour of the beaches
Like we said earlier, Paros is home to some of Greece's many beaches, many of which are only accessible by boat. For example, you need a boat to get to Kolymbithres, the island's most famous and iconic beach. If you want to see as many of the gorgeous beaches in Paros in the best way possible, you can book a boat tour. There are many leaving the island's main ports on a daily basis and most of the tours are run by locals who will provide you with amazing insight on the beaches and the secrets of the island.
Enjoy the food
Greece is famous for its cuisine and Paros is one of the best places in the country to get a taste of some delicious, traditional Greek delicacies. The island is full of traditional taverns and it goes without saying that if you would like to enjoy extremely fresh and delicious seafood, one of the many fish taverns in Paros is definitely the right place to do so. We strongly recommend dining a few times in smaller, family-ran taverns instead of "fancier" restaurants. This is definitely the best way to enjoy authentic Greek food.