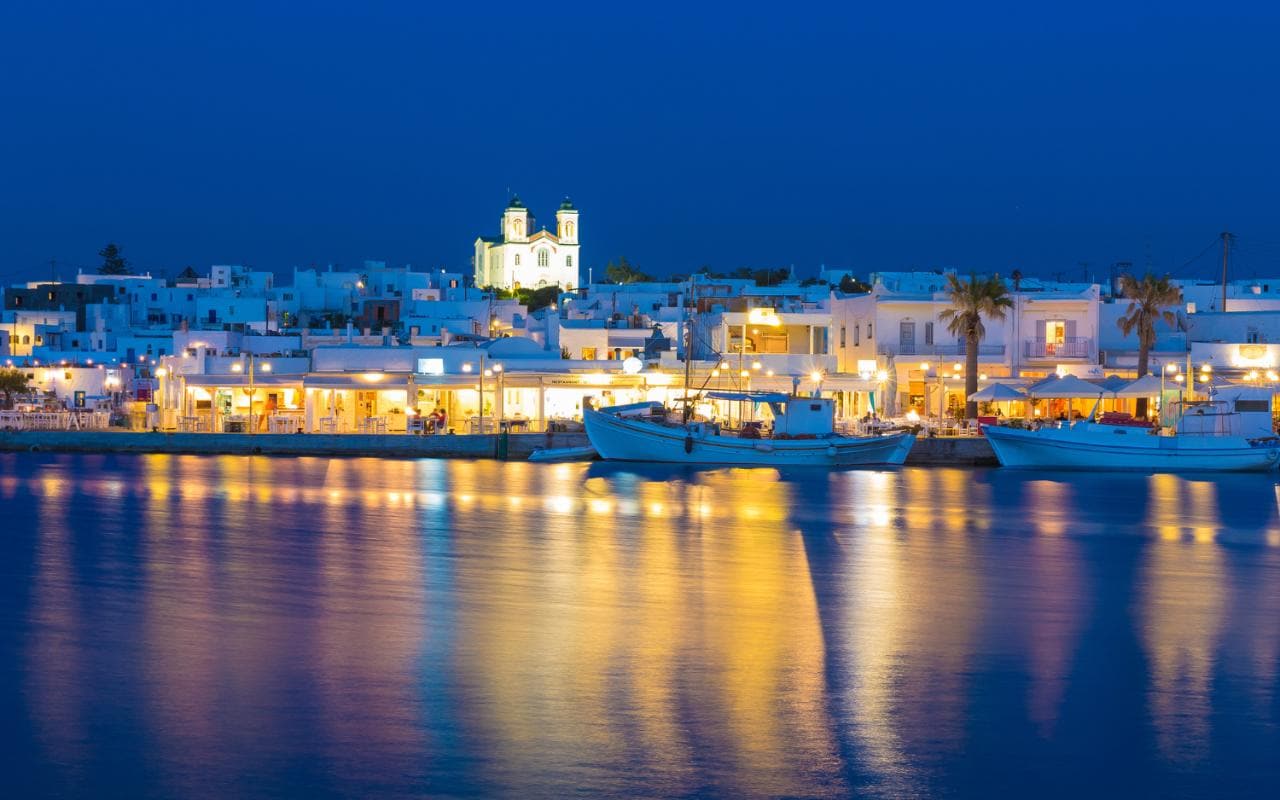 ---
Paros is one of the most popular tourist destinations in Greece – and that's saying something, considering that Greece is one of the most famous summer vacation destinations in the world – for good reason: it manages to combine natural beauty with a laid back and more traditional atmosphere. The island is known for its many beautiful beaches and its idyllic villages and it is also the destination of choice for people who love water sports. Paros however, is not the first name that pops to mind as far as night-life is concerned.
Truth be told, certain islands in the Cyclades island group, such as Santorini and Mykonos, are known for their vibrant nightlife, swinging clubs and hip bars and beach bars. Paros is not one of those islands, however, that doesn't mean that there's nothing to do for fun after the sun goes down or that there are not any places for you to enjoy a drink or a cocktail. Here's a quick guide of Paros' nightlife.
Palia Agora
More of a traditional Greek coffee house (also known as Kaffeneio), Palia Agora is the best place where one can enjoy fresh seafood and taste some traditional Greek drinks such as ouzi and "suma". This is the best place to enjoy some delicious "mezedes" (small portions of entrees meant to accompany ouzo and other drinks), like a true Greek. Its atmosphere is traditional with some modern touches, making it ideal for younger people and those interested in an authentic Greek experience.
The Dubliner Irish bar
Well, just like the title suggests, this bar in Parikia is Irish themed, which means that it features snacks that one expects to enjoy in an Irish pub and many different Irish beers, including of course the famous Guinness Stout. The Dubliner bar is known as one of the more fun bars in Paros and people usually drink and enjoy themselves there until early in the morning. If you are a fan or Irish bars, you should definitely check it out.
Vareladiko
The name of this club means barrel factory, because one such factory used to operate in its location. This is a Greek club, frequented mostly by locals and tourists from Greece. You won't find any snacks here, but you will find plenty of alcohol and you will be able to enjoy the latest hits of modern Greek music. Greeks are known as being among the wildest partiers in Europe, so this is where you can see them having fun in their "natural habitat". You can't leave Greece without having visited a Greek club.
Café Del Mar
Finally, we have a more nostalgic café bar. The café del Mar can be found at the old port district of Naoussa and it is part of a very successful chain of cafes in Greece and Europe. It's known for its atmosphere and its amazing views of the sea and the port. Its music is mostly relaxing during the days and sunsets, allowing people to relax and take in the view. During the nights the café is more of a bar with music from the 90s.