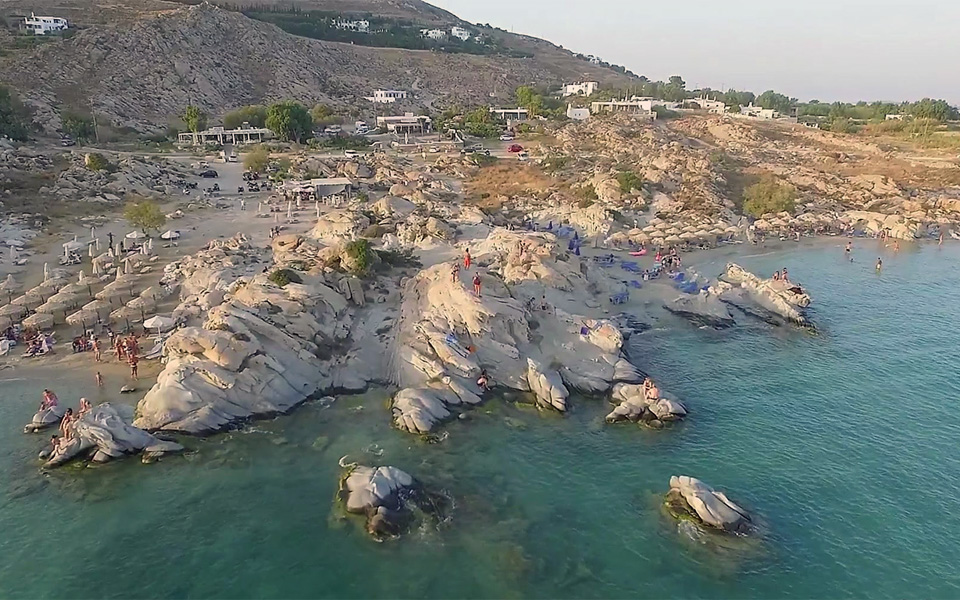 ---
Unmissable Paros beaches
The Greek islands are known all over the world for their amazing beauty, their wonderful beaches and amazing atmosphere. Considering that there are hundreds of them, it seems that each island specializes in only one of the qualities mentioned above. There are however some that manage to stand out. The island of Paros is the quintessential Aegean island since it encapsulates all the qualities that make the Greek islands so popular and famous. It's one of the most popular destinations in Greece and in Europe in general, which just goes to show how unique it is.
One of the reasons why Paros stands out is definitely its beaches. The island is home to some of the most famous and beautiful beaches in Greece. Every year, hundreds of thousands of visitors flock to Paros to enjoy its famous beaches. So, let's check out which ones you should definitely visit, depending on your vacation style.
The absolute must: Kolymbithres
Well, one can't say that they have visited Paros unless they have spent some time at the beach known as Kolymbithres. This is one of the most unique and famous beaches in Greece and it is one of the main reasons why people choose to visit Paros. What makes this beach so unique, is the fact that it is surrounded by white granite rock formations which are thousands of years old. Since Paros is famous for its marble, this beach can be considered its trademark and the one that better encapsulates the spirit of the island. Don't miss it!
Are you a fan of water sports? Visit Santa Maria and Chrisi Akti
A lot of people want to enjoy some sports and other fun activities during their holidays instead of just lounging in the sun. If you are more the more adventurous type, the beaches of Santa Maria and Chrisi Akti are ideal for you. These two beaches are ideal for surfers and windsurfers. It should be mentioned that Chrisi Akti, which is Greek for Golden Coast, used to be the venue of the windsurfing world championship up until recently. If you are an avid windsurfer, you should definitely spend some time there.
Want to spend all day at the beach? Piperi is the right choice for you!
Piperi is a beautiful, organized beach with crystal clear green – blue waters, like most beaches in Paros. What makes it stand out however, is the fact that it is located practically next to Naousa, one of the islands biggest towns. If you are staying in Naousa, you can actually walk there every day and enjoy the water and the sun. It's also easily accessible from any part of the island, since it is one of the most popular beaches there.
Looking for something more private? Check out Ambelas and Molos
Since Paros is such a popular tourist destination, it goes without saying that things can become a little crowded in its most popular beaches. If you want to spend some time away from the crowds of tourists and mingle with the locals, then you should definitely check out Ambelas and Molos. Those two beaches are easily accessible by car, but they are not that well-known or popular with tourists, despite the fact that they are both really quiet and gorgeous. You can enjoy a quiet swim and relax while sunbathing and should you get hungry, both beaches feature "traditional" fish taverns frequented mainly by the locals.